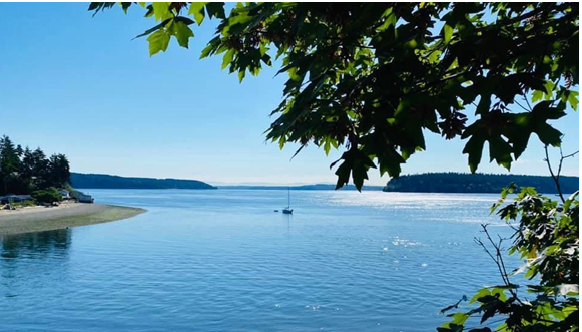 In all the news, you may have heard that Seattle Real Estate is going crazy again. 
You might be wondering why this got me so excited about being a realtor focusing on Gig Harbor, Port Orchard, Olalla and Purdy. This article from Seattle Times from earlier in the month caught my attention. The parts in italics are direct quotes. 
Blame the coronavirus pandemic…
Prices are on the rise. Homes are selling faster than they have since early 2018. Bidding wars abound. And fewer homes are for sale than any time in recent memory, new data from the Northwest Multiple Listing Service show.
In King County, there were 47.5% fewer homes for sale in June than the same month in 2019…The drop in inventory is driving up prices and sending homes flying off the market in days. In King County, a typical home sold last month for $725,000, a 4.3% bump from last year, and a 7.9% rise from May.
Meanwhile, months of inventory — a measure of how long it would take to sell all the homes on the market at the current level of demand — dipped to just over one month in King County.
Two thoughts: 
First, if this coronavirus taught us one thing, its that many more people can work remotely than we previously thought. 
Second, as home prices rise and demand falls, more and more people who live in King or Snohomish County will take this chance and sell their homes to move to a more affordable place. 
Or…they will realize Gig Harbor is the perfect place to live and work remotely.
All because coronavirus taught them that they could work from anywhere. 
As people realize they can work from home or at least work more from home, they will start to look around to decide where they really WANT to live. My guess is, they will deduce that Gig Harbor is 90-minute, BEAUTIFUL ferry ride to Seattle, and an hour drive to Tacoma. If you are only going into the office once a week, these commute times are very workable. 
Then for the rest of the week, you can live in the most beautiful city in the state. 
OK… I might be slightly biased. But I'm not wrong. 
So if you are looking to buy, give me a call because over the next six months, prices will start to climb. Or, if you are looking to sell, this is a great time to cash-in on your equity. 
Either way, I can help you get the most out of your next real estate transaction.