Shopping in  Gig Harbor is amazing! And we love and cherish our small businesses – and we have plenty of them! Here is a sampling of the great small shops and other venues to try when you are visiting. We promise to tour you around while you search for your new home.
Gift Shops
Rosedale Gardens
Treasures for Humanity
Salons
Studio Six Salon and Spa
Rebel'tude
Restaurants
BBQ2U
The Devoted Kiss
The NetShed
Thai Hut
Gardening
Raft Island Roses
Specialty Stores
For the Love of Spice
The Beach Basket
Leave a comment on your favorites – or list what you know of these businesses. It is so important to support small businesses, especially during this difficult time.
Happy Shopping!
Maria K.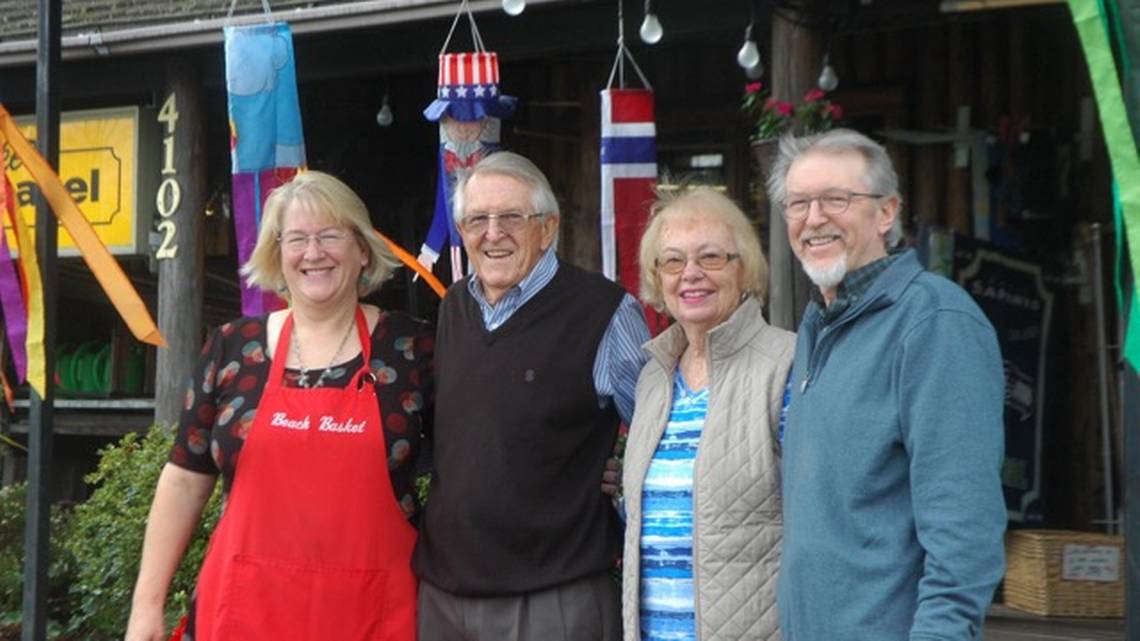 Two generations of the Schmidtke family are celebrating Gig Harbor's gift shop, Beach Basket's 50th year in business. From left, Kim Stokke, Julian Schmidtke, Leslie Schmidtke, and Michael Schmidtke. Photo Credit: The Gateway Staff, The News Tribune.